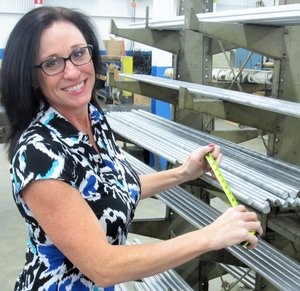 We are delighted to welcome Connie Manypenny to our production team at Torque Transmission. She joined our company in the Summer of 2015 with a zeal for quality and efficiency. Connie ensures that when customers place an order for a Torque product, that we have the materials required to get the job done.
Q: What is the most important element to your position here at Torque?
A: Making certain we have the materials needed to manufacture and ship our customer orders on time, every time.
Q: What do you feel sets Torque Transmission apart from other manufacturers?
A: We truly offer cost effective solutions to OEM manufacturers but we don't cut corners on quality and we are dedicated to making the customer happy.
Q: Which part of being on the Torque Transmission team do you like best?
A: At Torque we all work together as a team, each of us doing our best to help one another out. And we do it all for customer satisfaction.
Having Connie oversee this important part of the production process also improves cost savings. Her devotion to sourcing high quality, competitively priced materials allows Torque Transmission to pass the savings on to customers.