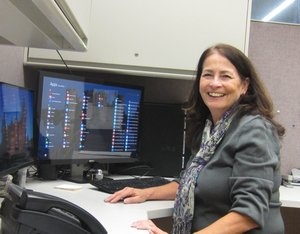 Torque Transmission is so pleased to welcome Regina Kucera to our customer care and sales team. Reggi has spent the last 15 years of her career in sales and customer service for a contract manufacturing and design company. She really understands the needs of today's buyers.
Q: Why do you enjoy working in customer service?
A: I like people. I'm a real people person and I take a lot of satisfaction out of helping others.
Q: How would you describe the customer care at Torque Transmission?
A: It is a top priority embedded in Torque Transmission's mission and one of the reasons I chose to come to Torque. We have total open communication with our customers and are here to help them. If they have questions about application or design or need technical information, we always take care of them.
Q: What is one of the benefits to being on the Torque Transmission team?
A: Sales and customer service is linked right to production. There aren't 5 layers of departments and managers to go through if I need to consult with the production team. That makes it easy to get answers or assistance, even change orders if a customer needs us to do so.
Click here to read more about our commitment to customer service. We answer the questions:
What does it mean to be a new customer of Torque Transmission?
What happens if a customer needs immediate delivery?
What happens if a mistake has taken place and needs to be resolved?
You may be interested in these other posts:
Thrust Bearings for Racing Customer Success Story