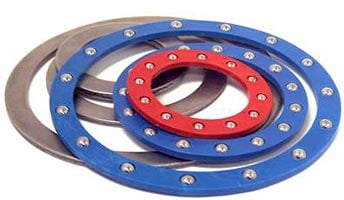 We recognize the requirement for sample Thrust Bearings for prototype testing as well as verification of quality and fit within your product.
Our focus is helping design engineers solve power transmission problems using our range of technical expertise, engineering know how, and manufacturing capabilities to make sure the customer has the right component to meet their design criteria.
Sometimes it makes economic sense to design a custom thrust bearing rather than compromise a design to accommodate a standard bearing. We pride ourselves on our ability to economically design and produce custom thrust bearings, even for small batches.
Our Standard Thrust Bearings available for samples:
Inch dimension 1/8" ID to 5.0" ID
Metric dimension 4mm to 28mm
Carbon steel or Stainless Steel bearings
Please call us at 440-352-8995 to discuss your application and obtaining samples
-or-
Complete the sample request form on this page and we will quickly respond to your request.