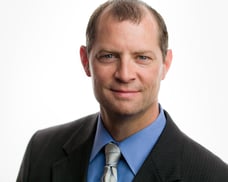 Today, Torque Transmission is a technological leader in the design and manufacturer of off the shelf and custom power transmission components.
Torque Transmission specializes in plastic and plastic/metal power transmission products for fractional (1/20th to 1hp) horsepower applications as a lower cost alternative to machined metal. By switching from metal to plastic components customers have realized cost savings ranging from 20% to 40%.
Our extensive product line includes Timing Belt Pulleys, Thrust Bearings, Right Angle Gearboxes & Speed Reducers and Roller Chain Sprockets. Our motion control components are used in industries such as food processing, medical, point of purchase, automotive, printing, semi-conductor manufacturing, sports and many others.
Torque Transmission's key advantages include:
Standard and custom product lines
Made to order products at standard product prices
Prototyping
Manufacturing consistency
Made in USA
Off-the-shelf availability of popular standard product
Online purchases
Engineering Assistance
Confidentiality
Torque Transmission can shorten your time to market with time-proven and cost effective solutions.
Quality Policy
Doing It Right The FIRST Time
On Time…EVERY Time
We promote a commitment to satisfy applicable requirements, continual improvement and setting of a Quality Objectives established within our ISO 9001 system.
Customer Service
For many companies, customer service is a buffer between the customer and the company; for Torque Transmission it is a portal into the company and Customer Service is the customer's champion to make sure their requirements are met.
What does it mean to be a new customer of Torque Transmission?
Before we have entered their first order, a new customer will receive an introduction email and call from Customer Service introducing themselves and explaining how best to transact business, who to talk with and how to resolve any problem they may have.
We will listen.
We will do it when we say we will.
We will ship on time.
We will make it very easy to do business with us.
We will always keep our customers informed, there will be no surprises.
We will always make product and engineering support available.
What happens if a customer needs immediate delivery?
Sometimes things get overlooked and the customer needs it today. Their order is attached to a similar order at the beginning of the production cycle and carried through. We can ship in days not weeks.
What happens if a mistake has taken place and needs to be resolved?
Regardless of the cause, we have a customer in trouble. We follow the same process for immediate delivery then determine how best to make sure the mistake will not happen a second time.
In the buy/sell relationship, there are many reasons why a company will do business with Torque Transmission. The most important is customer service, from the moment we take the order to the minute it is shipped customer service defines the quality and culture of the company and we do it every time.