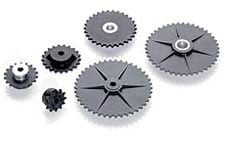 Seeking to provide high quality solutions for the power transmission and precision mechanical component industries, Torque Transmission manufactures a line of precision-engineered
Read More
From tractors to heavy machinery, variable speed pulleys are used in a huge variety of applications. But how do variable speed pulleys work?
Read More
A critical component of power transmission systems is a worm gear speed reducer, also referred to as a right-angle gear box or a worm gear reducer. For compact applications with space limitation, miniature worm gearboxes can provide reliable solutions.
Read More
Our HTD timing pulleys are precision, injection molded and glass reinforced to offer efficient power transmission without slip or backlash.
Read More
With the greatest speed reduction in the smallest form factor, worm gearboxes are popular speed reducer solutions.
Read More