Excelitas Technologies is a global technology leader focused on delivering innovative, customized optoelectronics to OEMs seeking high‐performance technology solutions. They recently debuted the LED Fiber Optic Illuminator Module, an exciting new addition to the Excelitas Technologies XLM Series, specifically designed for integration into OEM medical device applications.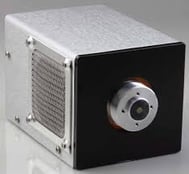 This new product, dubbed the XLMii is used in arthroscopic surgeries, like knee surgery, and other endoscopic applications. The XLMii features a rotating turret that allows the user to select one of four of the most commonly used fiber bundle types to be easily attached to medical instruments.
While designing this turret the engineers at Excelitas Technologies needed a long-lasting washer and bearing to facilitate the turning mechanism. During their search they found that the Torque Transmission stainless steel bearings and washers were the perfect fit to provide the right, mechanical feel to the product.
An off-the-shelf solution that didn't require customization, the Torque Transmission 3/16 inch stainless steel washer and ball bearing with nylon cage provided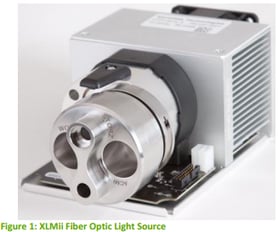 dependable service life and the right feel to the rotating turret.
Director of Operations, Jeanne Perkins had this to say about working with Torque Transmission:

"The reason we like the thrust bearing so much is it gives us the perfect mechanical feel for the turret system…It's the perfect part that makes the feel of the turret rotating really nice…We think we get a great value priced product…It's an incredibly well-valued part for the application. It's extremely easy to use. The end result is a nice feel mechanically."
Torque Transmission stainless steel bearings and washers combine the cost-saving, lightweight benefits of a nylon retainer with the high strength and wear ratio of stainless steel bearings and hardened thrust washers.
Contact us today to learn more about our complete line of thrust bearings!