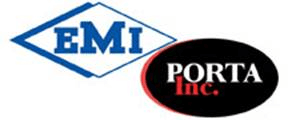 Electro-Mech Industries (EMI) and Porta Inc. distribute US Electrical Motors and manufacture residential elevator gates, power gate operators, and accessories. In business for over fifteen years, Porta provide expert technical support, customer service, and superior products to the elevator industry. With a broad and deep knowledge of the elevator industry, Porta is a respected solutions provider.
As part of their auto gate operator, Porta uses Torque Transmission pulleys. They have been using Torque Transmission pulleys since the gate operator began production, and they are a vital part of how the gate operator functions.
"We've been using Torque Transmission pulleys since we began manufacturing the auto gate operator, and it's a no brainer for me. The pulleys always show up when they are supposed to, and we've never had any issues with the pulleys. Torque Transmission is one of our better vendors; they are always on time and they are always able to accommodate rush orders."
Porta's auto gate operator uses P.O. 1.5 and PO 2.5 Companion Pulleys for ¼ V-belt and Round belts.
Multi-V pulleys feature lengthwise groove and provide superb drive by adhesion. Compared with conventional belts of the same width, they optimize the contact area, giving you increased power transfer.
Our V-belt/Round Belt Pulleys are specially designed for low and fractional horsepower drives. With the exception of the PO-1, we use a unique combination of lightweight glass reinforced nylon with hub materials that include, aluminum, carbon steel, stainless steel and brass. Our v-belt/round belt pulleys are designed with ribbed-webs to reduce pulley weight, while maintaining its power transmission, speed rating, and strength.
A lightweight, shock resistant, and noise reducing solution , Torque Transmission pulleys combine high-quality construction with a longer life span to provide a superior product. Contact us to learn more about our pulley options.
Click here to visit the Electro-Mech Industries and Porta Inc. website and learn more about this Torque Transmission customer!
%MCEPASTEBIN%