Last week Torque Transmission opened its doors to a group of local students for an afternoon of fun and learning.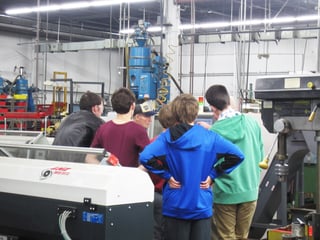 Students from the Madison High School Science Club, Madison OH, visited Torque Transmission last Wednesday for a hands on field trip. The visitors learned about the manufacturing industry, design, applications, and machining by studying our production processes. As they toured our facility they received detailed explanations of the different machines and the products being produced and were given the opportunity to speak with our engineers and staff, asking questions about all facets of our business.
Torque Transmission is a part of the thriving community here in Lake County, Ohio. As a part of this community, we believe in helping students learn and achieve success. That's why we welcome these opportunities to host those who are willing to learn more about manufacturing.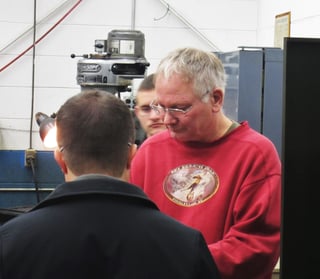 We feel that it is important to engage our youth and spark their interest in our industry. As a local manufacturing company, Torque Transmission has a unique opportunity to interact with the young people of Lake County and show them that US manufacturing is still thriving and offering career opportunity, opportunities for innovation, and stability.
We need more young adults entering the manufacturing world in all facets and opening our doors to them is designed to educate the students on the options available to them. Hopefully their time spent exploring our facilities and learning about our manufacturing processes gets their minds thinking and sparks their curiosity. They are the future designers, engineers, and machinists who will bring innovation to life.
Contact us to learn more about our community involvement or to inquire about outreach opportunities.