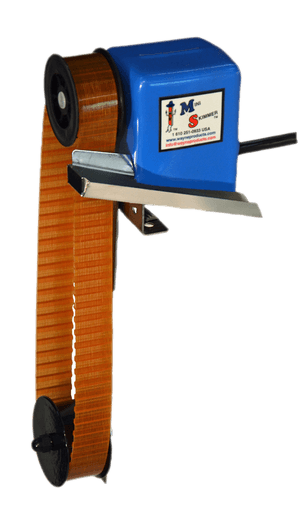 Wayne Products, located in Broomall, PA, was founded in 1978 as a filter distributor/rep organization and has gradually evolved into a specialty industrial products manufacturer selling and distributing complimentary products, all over the world. Mini-Skimmers, their proprietary brand of oil skimmers, are central to Wayne Product's success and they require components that are rugged and will survive in some harsh environments.
For over 20 years Wayne Products has been buying L Series Timing Pulleys from Torque Transmission and they are a key component of their Mini-Skimmer brand oil skimmers.
Wayne Products' Mini-Skimmers remove oils from water and water-based liquids. Each has a synchronous motor that rotates an L-Series Timing Pulley, which in turn moves a timing belt into and out of an oily water solution. Oil and other contaminants stick to the belt and are then deposited into a collection tank.
Don Ware, General Manager of Wayne Products, says 'we have been buying custom L Series Timing Pulleys from Torque Transmission for a long time. They continue to have competitive pricing to go along with their excellent quality and service. They always deliver on time and the product quality is very consistent. We are certainly very happy with them as a vendor."
Torque Transmission builds timing pulleys using nylon for a variety of reasons including;
Lighter weight than metal pulleys results in lower inertia
Reduce static and the risk of combustion
Manufacturing flexibility allows for different additives to be used to increase conductivity for example
Natural corrosion resistance of nylon
The Torque Transmission line of timing pulleys includes a range of sizes and options including the XL 1/5" pitch timing belt pulleys, L 3/8" pitch timing belt pulleys, 3mm, 5mm, 8mm HTD Timing Pulley, and Powergrip GT2 Timing Pulley.
For non-standard sizes and application requirements we also offer Custom Design Timing Belt Pulley.
Contact us today so we can help you find the right custom pulleys for your application.