Taking care of customers isn't just something we talk about at Torque Transmission. We actually do it!
It all starts with an idea that you have, a product you want to have realized and brought to market. Our design experts take your idea and work with you to meet all of your specifications and application requirements. Our design experts are here to help you, answer your questions, and find a way for your vision to succeed.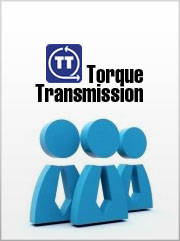 While you work with the design team to realize your design goals, our customer care department will also be with you every step of the way. They will help to coordinate your order from start to finish. No matter where you are in the design and production process, the customer care department will ensure your needs are handled efficiently and thoroughly.
Finally, our production department has the experience and skills to ensure that your finalized product meets all of the specifications you and the design team worked on. Our production department will precisely produce your needed items to your exact specifications and ship them out on time to you, carefully and neatly packaged.
We love what we do and we like making customers happy. From our design experts to our customer care department to our production team everyone at Torque Transmission works together to guarantee your product is exactly what you need.
The only way Torque Transmission can stay customer focused, however, is with your valuable feedback. We need to hear from you!
We want to know exactly how you felt about our level of service and the quality of our products. While we love to hear that we've done a good job, we also need to hear more than "everything was fine." It's critical to the success of Torque Transmission to know when we make customers satisfied or unsatisfied.
Click here to take the Torque Transmission customer satisfaction survey.
We are dedicated to continuous improvement and take your praise or concerns very seriously. If you have had an experience with our company in the past 90 days, please let us know how we did, good or bad. Your feedback helps guide our training initiatives and process development.
Thank you for being a customer of Torque Transmission. We can't wait to hear from you!