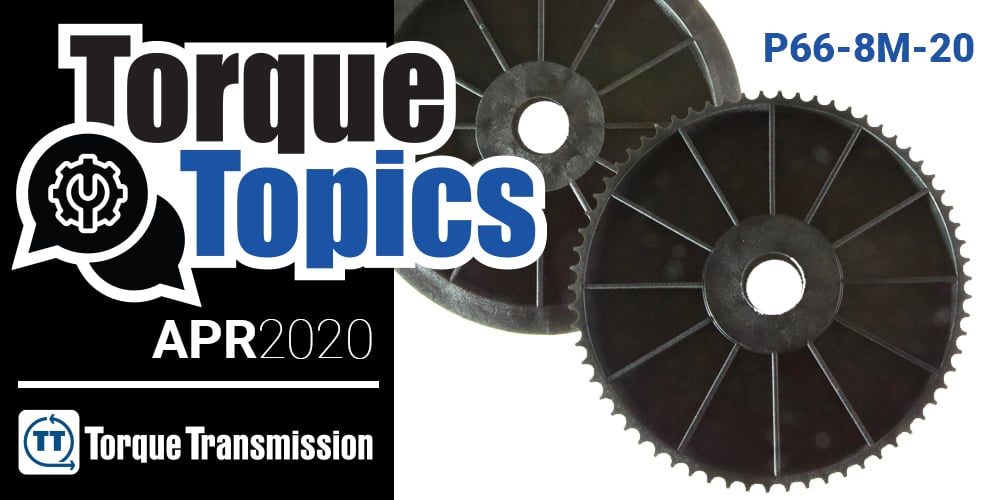 Too often, a non-standard part is synonymous with "custom," which means special tooling, extended lead times, and increased price.
We all know that "standard" is desirable; it is an off the shelf solution, multiple suppliers, and competitive pricing. But what if "standard" does not meet all the design requirements or, worse, meets no requirements.
Is custom design with high costs the only alternative?
Although many companies work that way, Torque Transmission does not. The key question in designing a custom pulley, is the torque requirement of the drive within the 21,000-pound tensile strength of molded nylon? The rest is making sure we understand all design specifications the customer requires.
Yes, custom design may require an engineering fee, but then it is "standard" after that.
Standardized tooling, we make unique mold tooling to make your pulley, but use our standard mold base system – the result is quick set up.
The same manufacturing process as "standard."
No inventory, we make what you need, no more no less.
Your pulley has a unique part number.
There are only a handful of manufacturers that make large-diameter 8mm HTD timing pulleys but only one manufacturer, Torque Transmission, makes large-diameter molded nylon pulleys,
Here are a few recent examples that showcase the benefits of working with Torque Transmission...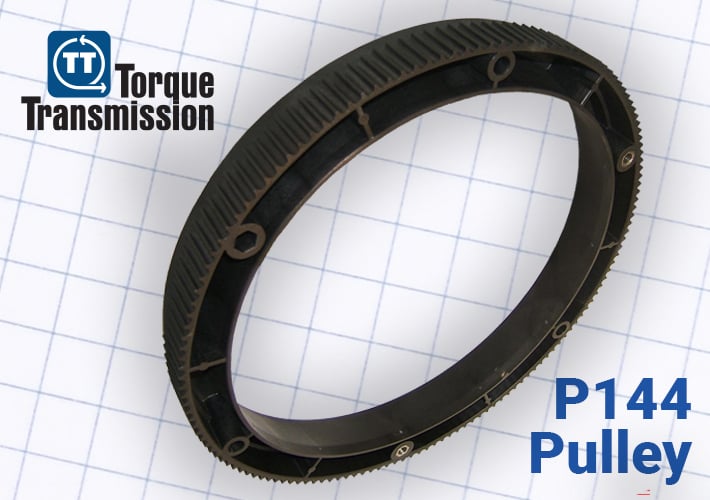 An agricultural machinery manufacturer needed a P144-8M-25 pulley at a lower-cost than a machined, aluminum pulley. The result: the tooling fee was amortized over the first 230 units; then, the customer enjoyed a 60% cost reduction.
A robotics design firm needed a lightweight, cost-effective P66-8M-20 pulley. The result: the weight of a molded nylon pulley is 40% the weight of aluminum and 14% the weight of cast iron at a competitive price.
For more information or to request a quote for your project that requires large diameter pulleys, email us today at marketing@torquetrans.com.