At Torque Transmission we are proud to be a member of the AWT Foundation (Alliance for Working Together) and, as part of our commitment to educating young people about the benefits and importance of manufacturing, we are once again sponsoring a high school robotics team!"The AWT Foundation is excited to kick off another year of our AWT RoboBots program! It takes a lot of time and effort on the part of our company sponsors but we all realize that investing in our manufacturing future with real life/hands-on experience is priceless." - Antoinette "Toni" Noday-Krager, Executive Director of AWT Foundation.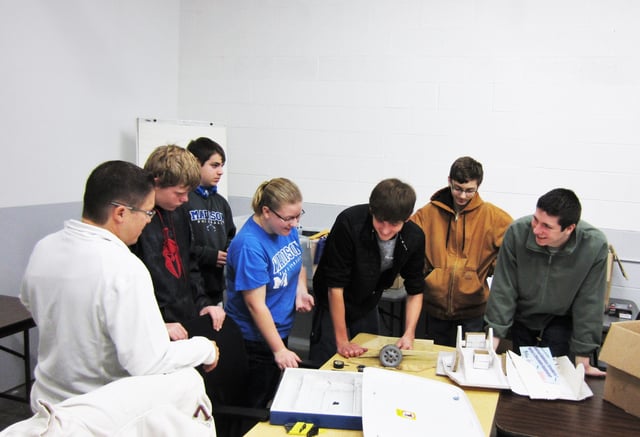 We look forward to the annual AWT RoboBots program, and we are very excited to announce that this year we have once again been matched with the Madison High School robotics team, the Streakers!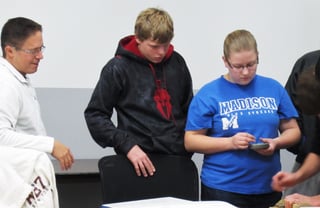 The AWT RoboBots Program
The AWT RoboBots is designed to expose students to a wide range of real world manufacturing skills in an engaging and unique experiential learning experience. Working on this project teaches young adults about: design, print reading, tooling, fabrication, budgeting, analysis, and so much more.
The program exposes students to the world of manufacturing and increases their awareness of the careers and educational opportunities available to them. While the skills they learn can often translate into the students' future career paths, which may include solving problems by using design.
Think of all the greatest ideas and inventions of the 21st century. Before they became the most important ideas and inventions they were all just an idea. From the internet to the steam engine, every great invention needs someone to dream it into being. These students are learning how to make a good idea into reality while their passions for mathematics, engineering, and design are being encouraged and challenged.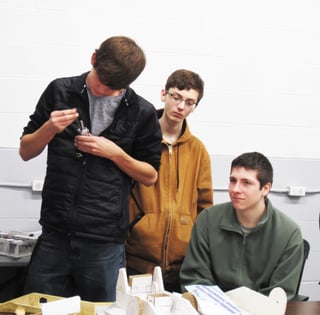 The Importance of STEM Fields
You may wonder why this project is so important and how it benefits us all. The rate of students entering into STEM (science, technology, engineering, and mathematics) related educational programs has slowly decreased over time. But new minds and fresh ideas are desperately needed as we face the oncoming skills gap in the manufacturing industry. As more baby boomers retire from the workforce, more and more STEM jobs are being left unfilled.
How You Can Help
The Streakers are still seeking sponsors for the 2015/2016 school year to help them cover the costs of the competition. If you are interested in contributing at any level, please contact Dean Wadd, The Streakers faculty representative from Madison High School, at Dean.Wadd@madisonschools.net.
Contact us to learn more about our community involvement or to inquire about outreach opportunities.