For some applications, an off-the-rack design option is not the best solution. Custom designing an injection molding solution in-house can be a daunting task, however, and often out-sourcing the design presents significant time delays and price increases.
Over 50 Years of Injection Molding Experience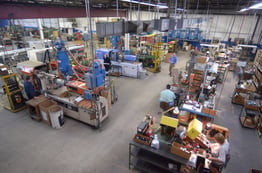 At Torque Transmission we've been manufacturing and designing nylon timing pulleys for four decades, honing and perfecting our injection molding technique. Our nylon timing pulleys are designed to be durable, long-lasting, and efficient components to power transmission drive systems.

Over the course of our four decades of experience, Torque Transmission has invested in upgrading our injection molding equipment. We have also created our own mold tooling for maintaining our current product line and designed new pieces for product innovation.
Now we are offering our years of experience and fine craftsmanship to our valued customers for your own designs.
The Process
Getting your custom injection molding designs off the ground is easier than you think! To get started, we begin by reviewing your drawing. If it is not quite ready for production, we can help you finish the details in our engineering department. With our years of experience, we have the expertise to help you refine the design and the molding specifications for your specific application.
Once your drawing is complete, we begin your mold tooling, which you retain ownership of. Then we can move forward on production, and turn your great idea into a reality!
Design Specifications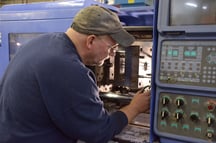 We offer a full complement of injection molding design services from review and planning to execution of full production runs. Our design shop can accommodate a wide range of design specifications, including:
Plastic injection molding: 7 machines ranging from 30 to 190-ton clamping force
Shot Capacity: from less than an ounce, up to 20 ounces per cycle
Custom Colors
Wide Range of Materials Available
Custom Applications
We've helped a lot of companies over the years design and manufacturer custom pulleys. With experiences in a wide range of industries and applications, we can help you design the perfect pulley for your application. Check out some of the custom solutions we've manufactured over the years!
Fiberglass Reinforced Nylon Pulleys Increase Productivity 35%
Delivering Custom XL Pulleys in Response to Specific Customer Needs
Getting it Right the First Time: Custom Pulleys
Learn More
Let's talk about making your idea a reality with Torque Transmission's 50-year history of high quality injection molding expertise. We have the knowledge and the equipment to help you make it happen.