What specifications do you need know about your multi ribbed pulley before you order? What is going to impact the cost of your pulley? Is a custom solution best or will a standard option work for your application? These are just a few of the question you might ask when selecting your multi ribbed pulley supplier.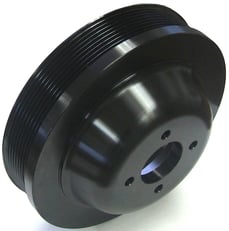 Choosing a trustworthy and experienced multi ribbed pulley supplier can be key to the success of your project. A supplier is the gatekeeper for all of the options, features, and custom design solutions you might need. So, selecting a supplier is a critical step. To help you with this crucial part of the buying process we've created a free guide to finding a multi ribbed pulley supplier.
From your first step (deciding between a manufacture or a distributor) to the last considerations in the process (a purchase order) this download will help you navigate all of the ins and outs of selecting a gearbox supplier.
What can you expect to find in the guide?
This guide covers ten of the most important aspects of selecting a multi ribbed pulley supplier, including:
Buy from the manufacturer or from distribution?

How to set quality standards

Determining product specifications

What makes up the cost of a pulley

What is a reasonable lead-time?

Design process

Quoting
The How to Select a Multi Ribbed Pulley Supplier guide will allow you to confidently select a supplier and work your way through the ordering process.
Click on the Download Now button for your free copy of the guide!
Check out our other posts on pulleys: